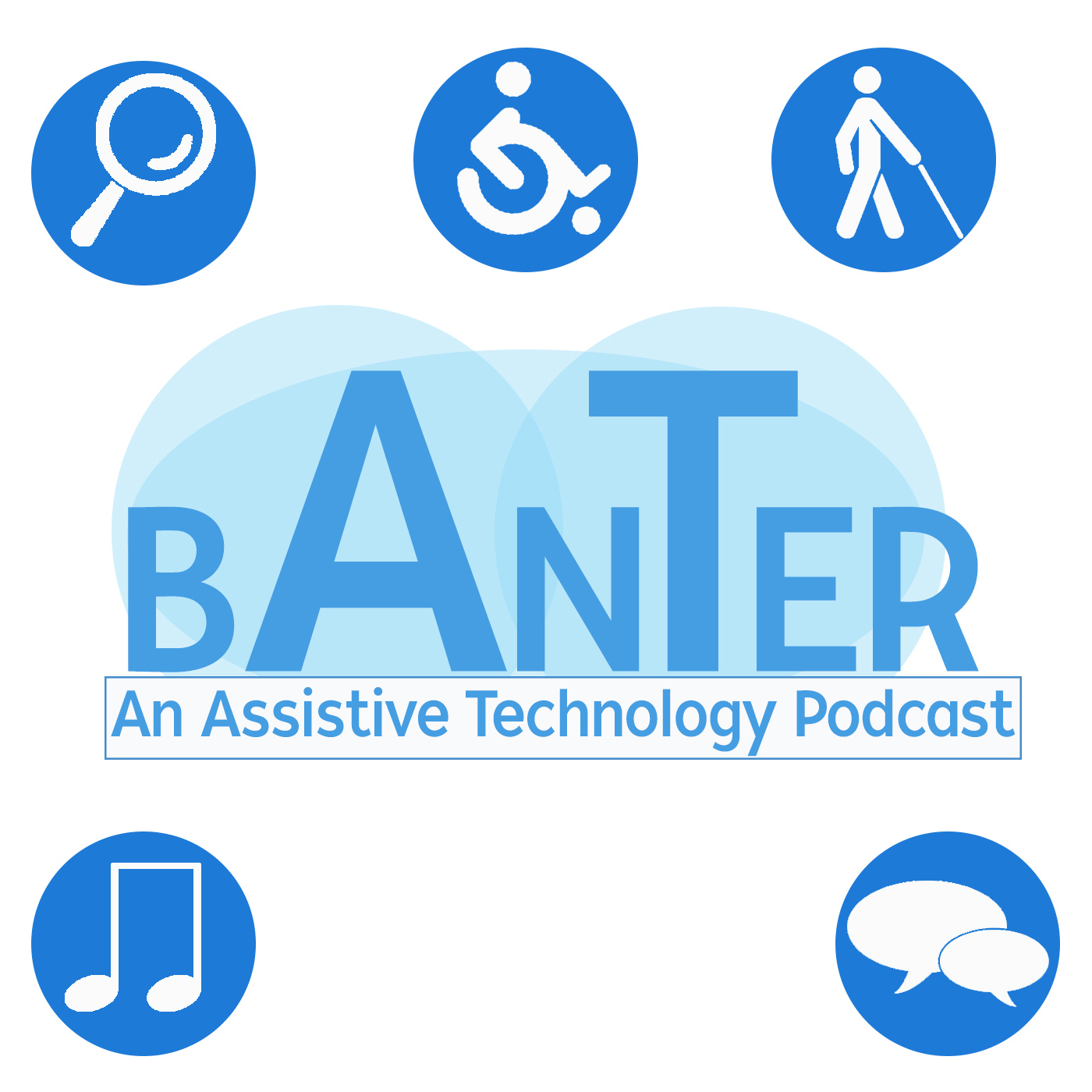 AT Banter Podcast Episode 151 - Dr. Amy Kavanagh
May 9th, 2019 by atbanter
It's back to business as usual this week as we pick up the pieces from the 150th episode and welcome Dr. Amy Kavanagh to the Guitar Dungeon, all the way from across the pond! Rob and Ryan explain what happened to Episode 150 and cover a bit of news before chatting with Dr. Kavanagh about her Twitter campaign of #JustAskDontGrab and the origins behind it.
Show Notes
Lego Creates Braille Building Blocks
https://www.ctvnews.ca/lifestyle/building-blocks-lego-creates-new-braille-bricks-1.4398733
Microsoft is making VR better for those with vision problems
https://www.engadget.com/2019/04/18/microsoft-seeing-vr/
Cane Adventures
https://caneadventures.blog/
Dr. Amy Kavanagh on Twitter
@BlondeHistorian
#JustAskDontGrab
AT Banter is brought to you by Canadian Assistive Technology, providing sales and training in Assistive Technology and Accessibility with over 30 years of knowledge and experience. Visit them online at www.canasstech.com or call toll-free 1-844-795-8324.
Need repairs on your device? Chaos Technical Services offers service and support on almost any piece of Assistive Technology, while also providing parts and batteries. Visit them online at www.chaostechnicalservices.com or call 778-847-6840.
Share
|
Download(

Loading

)